Community involvement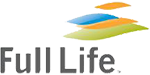 Full Life Care
Full Life helps adults of all ages with chronic illnesses, and physical or developmental disabilities. They are a not-for-profit organization dedicated to improving people's lives and supporting caregivers. Since the 1970s, they have helped thousands of individuals preserve their dignity and avoid living in a nursing home or in isolation.
Jesse Bond serves on the advisory board of Full Life Care and previously held a number of positions on its Board of Directors, including serving as President for 5 years. Jay and Loui Bond have been table captains at their benefit breakfast for over 8 years. In addition, Bond Financial is an ongoing generous supporter of Full Life Care.

New York Life Foundation
The New York Life Foundation was founded in 1979 and today oversees the majority of the company's philanthropic and grantmaking activities. The Foundation supports programs that benefit young people, primarily in two focus areas: childhood bereavement and educational enhancement for middle schoolers. It also facilitates the community involvement of employees and agents through its Volunteers for Good program. Since its inception, the Foundation has provided more than $250 million in charitable contributions to national and local nonprofit organizations—and our commitment to the communities where we live and work continues to grow steadily year by year.
Jesse Bond currently serves on the Board of Directors of the New York Life Foundation.

Eluna
The mission of Eluna is to provide comfort, hope and healing to children affected by loss and family addiction.
Through the generosity of a giving community, Eluna supports programs that directly serve critical needs of children in severe distress. Since its inception, Eluna has raised millions of dollars to help support hundreds of different programs that help children in distress in a variety of ways.
In addition to helping children in Washington State, Eluna created and funds Camp Erin, the largest network of free bereavement camps in the country for children and teens who are grieving a significant loss; Camp Mariposa, for children affected by addiction in their families; and community partnerships to help raise awareness and support initiatives that share in the mission of helping children in distress.
Jay, Loui and Jesse Bond have all been involved in supporting Eluna in various capacities for the last 10 years. They have given through volunteering, serving as table captains for their fundraising events and through ongoing financial support.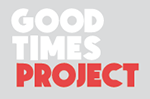 Good Times Project / Camp Good Times
Camp Goodtimes was established in 1984 to provide a no cost camp environment for children affected by cancer where they can recapture the joys of childhood.
In March 2013, friends and volunteers of camp formed The Goodtimes Project to generate funds and operate camp for the 2014 season and beyond. They are excited to strike out as an independent, grass-roots non-profit organization that maintains the standard of excellence that Camp Goodtimes has upheld for the past three decades.
Jesse had the wonderful experience of volunteering as a camp counselor at Camp Goodtimes for 6 years. He continues to stay involved through ongoing financial support and helping the Goodtimes Project with events and fundraising.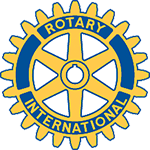 Rotary Club of Seattle
Rotary is an international service organization whose stated purpose is to bring together business and professional leaders in order to provide humanitarian services, encourage high ethical standards in all vocations, and help build goodwill and peace in the world. Rotary's primary motto is "Service Above Self".
Of 34,282 Rotary clubs in the world today, Seattle was the fourth, and has been growing ever since. It's a legacy that its nearly 700 businesses and community leaders take seriously, gathering weekly to manifest the Rotarian ideals of friendship, fellowship and service.
Jay Bond has been an involved and contributing member of the Seattle Rotary for 16 years. While there he has been named a Paul Harris Fellow for his significant contributions as a Rotarian.

Transforming Age
Transforming Age is a national not-for-profit network of services, products and partnerships dedicated to shifting the perception of age and enhancing the lives of older adults. Through the development of housing opportunities, technology solutions and programs for older adults, Transforming Age views aging as a declaration and an opportunity to continue to lead an independent and purposeful life.
Jesse Bond currently serves on the Board of Directors of Transforming Age.