Strategic Partnerships
As a Member Agent of The Nautilus Group®, a service of New York Life Insurance Company, Jesse Bond works hand-in-hand with Nautilus specialists experienced in taxes, estate law, life insurance, accounting, and charitable giving. This relationship helps ensure you benefit from some of the most sound thinking when it comes to your estate.
Learn More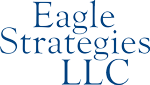 Through Eagle Strategies, Jesse Bond and Aaron Leland provide fee-based financial planning, investment advisory services and access to investment management programs. Eagle Strategies LLC is registered with the Securities and Exchange Commission as an "Investment Adviser" and is an indirect, wholly-owned subsidiary of New York Life Insurance Company.
Learn More
Edie Ingersoll & Associates, Inc, dba Washington Brokerage, has been offering a range of life insurance, long-term care and annuity products in the Pacific Northwest for over thirty-five years. Family-owned and operated since its incorporation, the agency is built on a solid foundation of experience and personal service with a reputation for excellence. Washington Brokerage works exclusively with the independent insurance professional who seeks not only the best in product lines and sales market expertise, but comprehensive underwriting and support services as well.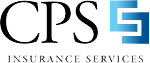 Established in 1978, Impact Insurance Marketing Inc is a boutique, family owned brokerage and marketing organization affiliated with CPS Insurance services; the largest independently owned brokerage agency in the United States.
With nearly 50 years of combined experience underwriting impaired risk clients, CPS Impact has the expertise to place challenging cases. Knowledge of home office underwriting and reinsurance markets gives them the ability to relate to the professional life underwriters' problems and assures proper handling of the most difficult cases.
With extensive knowledge of company products and needs-based selling, CPS Impact helps create custom solutions to meet the diverse needs of brokers and their clients, aggressively negotiating the best offer for clients across many carriers.

We are proud to be affiliated with New York Life Insurance Company. New York Life and its wholly-owned subsidiaries provide life insurance, annuities, long-term care insurance, and mutual funds. New York Life is one of the largest mutual individual life insurance companies in the United States and holds the highest possible financial strength ratings currently awarded to any life insurer from all four of the major credit rating agencies: A.M. Best (A++), Fitch (AAA), Moody's Investor Service (Aaa), Standard & Poor's (AA+). (Source: Individual independent rating agency commentary as of 10/15/20)